Artist Statement

I call this Beauty in the sunset. They all connect because the sunset is alike in all of them; I used the same color scheme for all of them. Yellows, oranges, reds, and pinks for the sunset. Blues, Purples, grays and the color black for the mountains/land. I choose to use watercolor pencils because that's what I'm most conformable with.I also just know more techniques with watercolor pencils, like overlapping colors to make them blend. My inspiration came from different pictures from the internet. Even the word Naturescape inspired me, it helped my imagination.
My goal throughout this whole process was to be able explore different media while creating something that I liked. This was practice for me, I learned for my mistakes and hopefully this helps me with future projects.


Powered by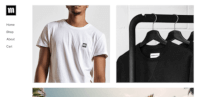 Create your own unique website with customizable templates.